Dental health is an essential aspect of overall well-being, and root canal treatment is a common procedure that many Canadians may require at some point in their lives.
However, the cost of dental care can be a significant concern for individuals and families.
Understanding Root Canals
Root canal treatment, often simply referred to as a "root canal," is a dental procedure aimed at saving a damaged or infected tooth. It involves removing the infected pulp tissue inside the tooth, cleaning and disinfecting the area, and then sealing it to prevent further infection.
While root canals may have a notorious reputation for being painful, advancements in dentistry have made the procedure relatively painless, with the primary goal of preserving a natural tooth. However, many people are left wondering: how much does a root canal cost?
Understanding the financial aspects of dental care, including root canal treatment costs and the cost of a root canal in Ontario, is crucial for individuals and families. Dental issues can arise unexpectedly, and being financially prepared can make a significant difference in accessing necessary treatment promptly.
Factors Influencing the Cost
Several factors can influence root canal cost Ontario and in Canada. It's essential to consider these factors when budgeting for this dental procedure:
Tooth Location: The position of the affected tooth can impact the complexity and cost of the root canal. Teeth at the front of the mouth are generally easier to treat than molars at the back.
Severity of Infection: The extent of the infection or damage to the tooth can affect the complexity of the procedure. Severe infections may require more extensive treatment, increasing the cost.
Dentist's Experience: The experience and skill level of the dentist performing the root canal can influence the cost. When wondering how much is a root canal, more experienced dentists may charge higher fees.
Technology and Equipment: Dentists who use advanced technology and equipment may charge more for their services. However, these technologies can often result in more comfortable and efficient treatment.
Location: How much for a root canal can vary by region in Canada. Dental services in larger cities tend to be more expensive than in rural areas.
Average Cost of Root Canal Treatment in Canada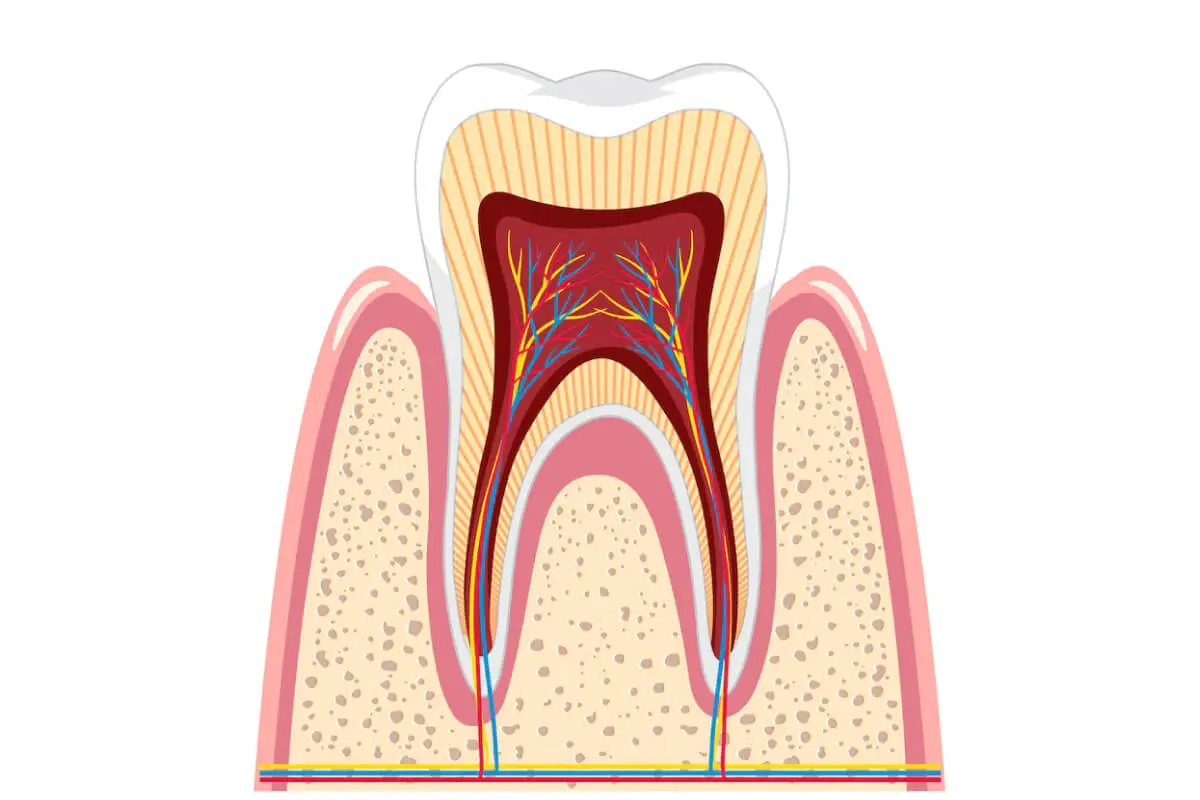 The root canal cost Ontario offers its residents, along with the rest of Canada, can vary significantly based on the factors mentioned above. It's essential to consult with a dentist to get an accurate estimate for your specific case.
Insurance Coverage
Dental insurance in Canada can play a crucial role in covering the cost of root canal treatment. However, it's essential to understand the terms and limitations of your insurance policy. Here are some key points to consider:
Coverage Limit: Dental insurance policies often have an annual maximum limit on coverage. This limit may not fully cover the cost of a root canal if you have other dental needs throughout the year.
Delayed Coverage: Certain insurance policies may impose a waiting period before they start covering significant procedures like root canals. It's crucial to be cognizant of these deferred coverage periods.
Pre-existing Dental Issues: Insurers may refuse to cover root canal treatments for teeth that were problematic before your policy enrollment.
Out-of-pocket Payments and Deductibles: Your policy may necessitate you to bear a part of the cost through out-of-pocket payments or deductibles.
In-network Dentists: Some insurance policies might stipulate that you consult a dentist within their approved network for complete coverage.
Having a clear understanding of your dental insurance policy specifics is key to preventing unforeseen costs. Always make sure to confirm details about your coverage with your insurance provider.
Financing Options
If you find that your dental insurance coverage is insufficient, or if you do not have insurance, there are several financing options available to help cover the cost of root canal treatment:
Dental Payment Plans: Many dental clinics offer payment plans that allow you to spread the cost of treatment over several months. These plans can make dental care more affordable.
Credit Options: Consider using a credit card or taking out a personal loan to cover the cost of your root canal. Be sure to explore different interest rates and repayment terms.
Healthcare Financing Companies: Some companies specialize in healthcare financing, including dental procedures. These companies provide loans specifically for medical and dental expenses.
It's important to carefully review the terms and interest rates associated with any financing option you choose to ensure it fits within your budget.
Negotiating the Cost
Patients should not hesitate to discuss the cost of root canal treatment with their dental providers.
Ask for a Detailed Estimate: Request a breakdown of the costs involved in the procedure, including fees for the dentist, anesthesia, and any necessary materials.
Inquire About Payment Plans: Inquire if the dental clinic offers payment plans that can help you manage the cost over time.
Planning Financially for Root Canal Treatment
To avoid unexpected financial burdens when facing a root canal, it's wise to plan ahead:
Budget for Dental Care: Include dental care in your annual budget to ensure you can cover routine check-ups and unforeseen procedures.
Emergency Fund: Maintain an emergency fund that can cover unexpected dental expenses.
Regular Dental Check-ups: Regular check-ups can help identify dental issues early, potentially reducing the need for costly treatments.
Research Insurance Options: If you don't have dental insurance, consider researching and enrolling in a plan that fits your needs and budget.
Explore Financing: Familiarize yourself with financing options available in case you need them.
All in all, understanding the cost of root canal treatment in Canada is essential for anyone seeking dental care. Dental issues can arise unexpectedly, and being financially prepared can make a significant difference in accessing the treatment you need.
For top-quality dental care and assistance with understanding the financial aspects of root canal treatment, reach out to our team at Markham Smile Centre. Our experienced team can provide you with the information and support you need to make informed decisions about your dental health.
Contact Markham Smile Centre today and take the first step toward a healthier smile!